After all
Maintanance
Keeping a working solution in good shape is just as important as designing and developing it. We test our products to the maximum in multi-level testing scenarios. Starting from unit testing, through manual and automated tests, integration tests and penetration pets. However, even the most tested application requires maintenance. It's not because it's bad or flawed - it's because the world and environment is constantly changing. It's also because accidents happen and it's impossible to foresee them. We can prepare for this and make the solution better by remaining calm in a critical moment and simply quickly fixing the problem when needed.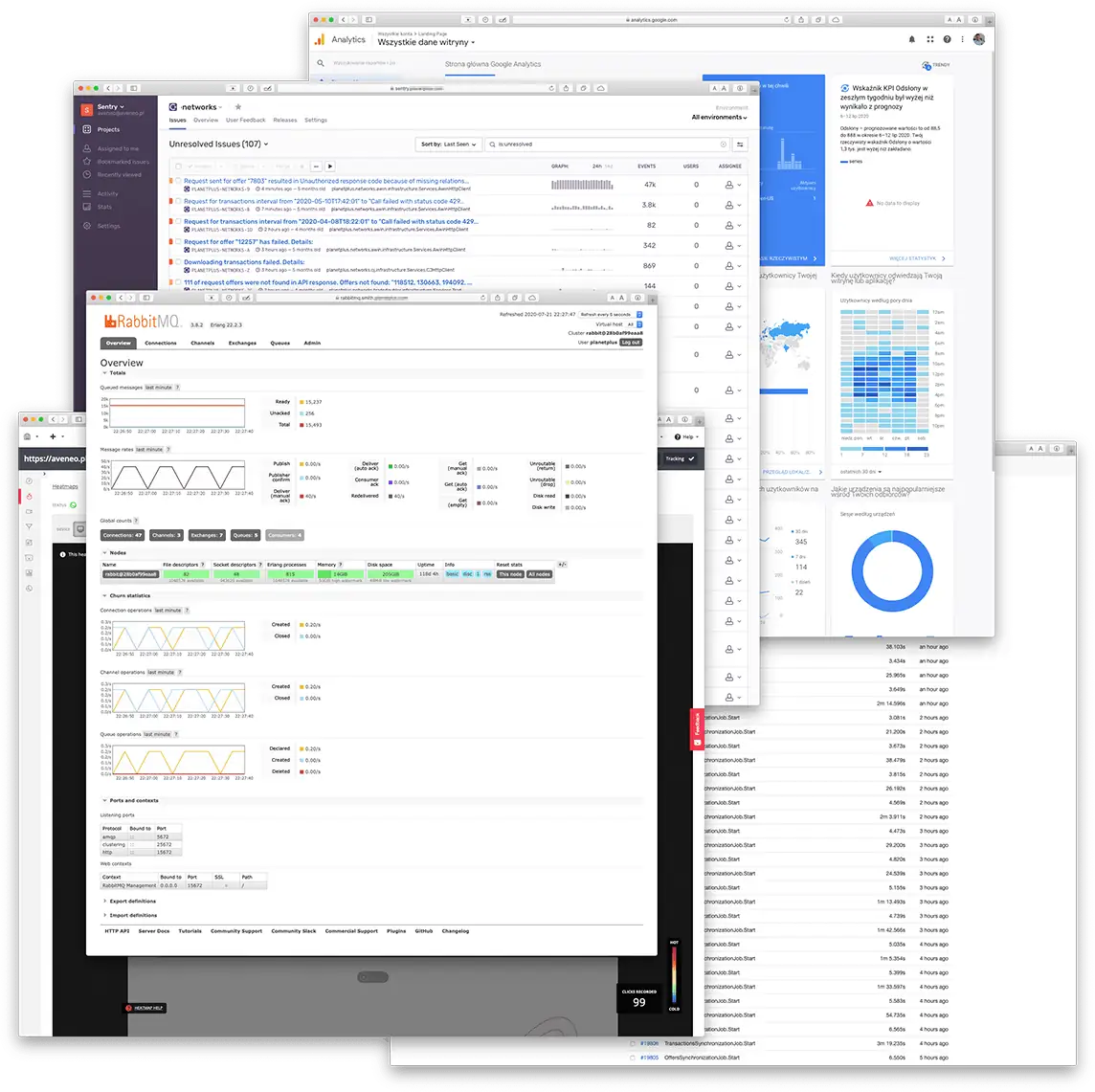 Monitoring
Real-time monitoring of servers, infrastructure, site availability, latency, guests monitoring, creating heat maps, error reporting. All of this data can help to elevate your business and help solve potential problems.
Backup and restoration
Multi-level backups plan are a must have for all kinds of projects. From Storing databases, through users data, applications, and environment settings. Remember, fast restoring is just as important as creating backups.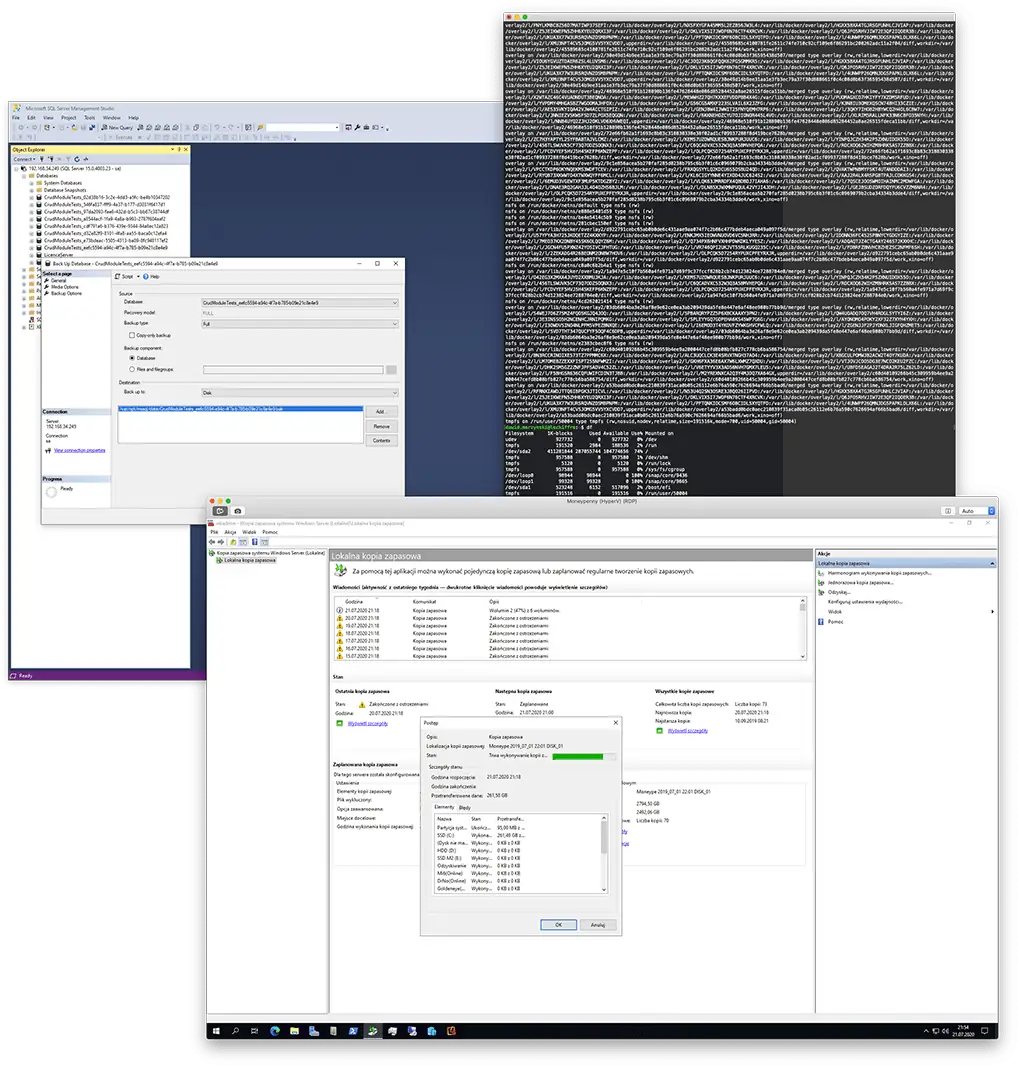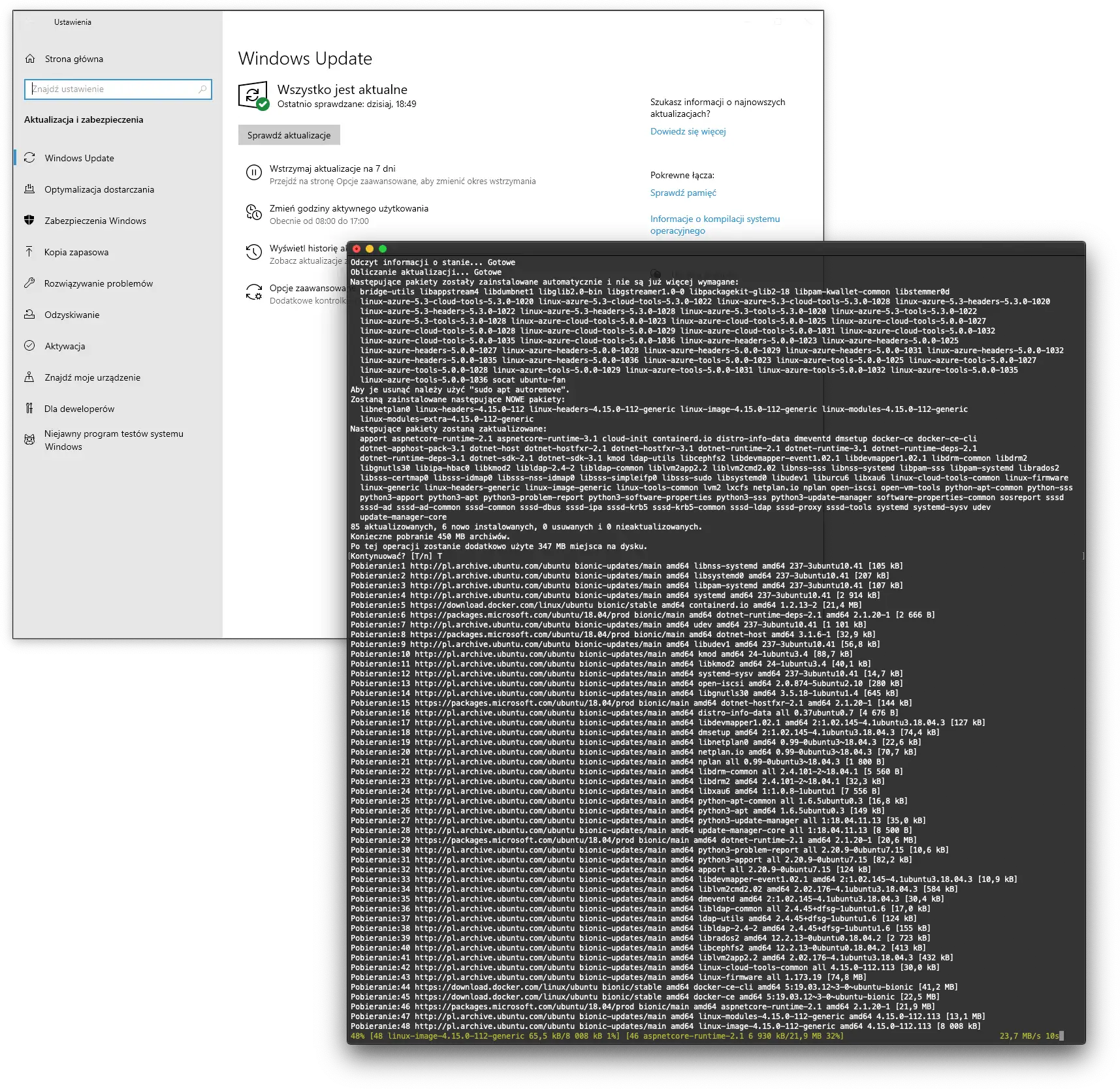 Keeping up to date
Keeping an environment up to date is a big deal. Security patches are one of the most important things to be aware of and steer clear of trouble.